Over the past six week I have mostly been bouldering and dabbling in a bit of sport climbing, trying to get some finger strength back after the winter season. But on Wednesday James, Nial Harris and Neil Carnegie and I all jumped into my faithful Renault Scenic and headed NW for some sea cliff trad action.
We headed to Reiff on Wednesday and after the long-ish drive up and going slightly off route on the walk in, we arrived at the crag (Leaning Block area) at 1pm-ish.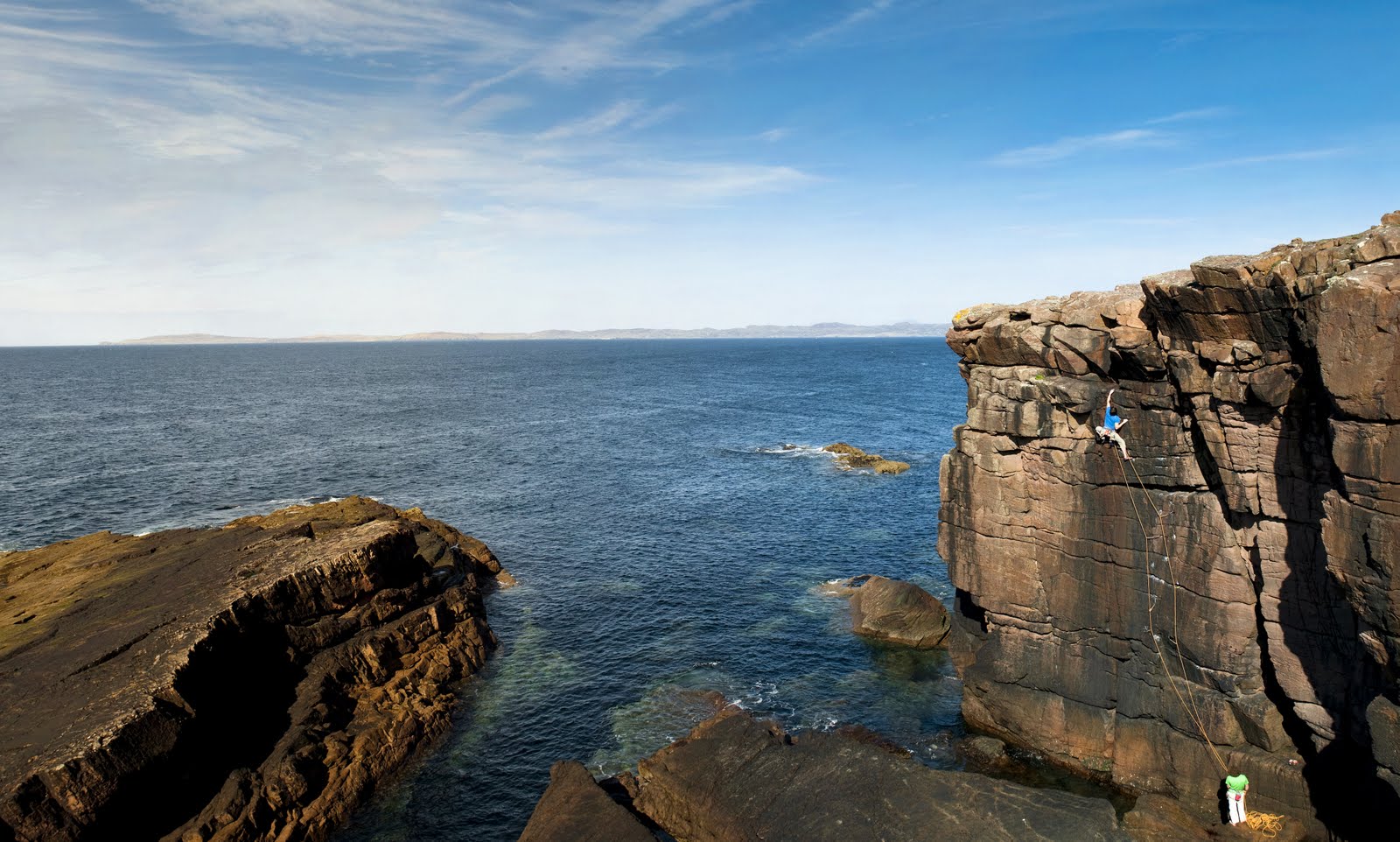 James cruising to victory after the crux
Photo. Neil Carnegie
There was no hanging around and everyone had soon ticked some awesome routes. By 6pm, James and I had done a handful of routes from HVS to E3 with Neil and Nial also having ticked a bunch of good lines. I wanted to try the awesome looking route "The Quickening" E5, which trends diagonally across the first half of the super steep wall of "Otto". After some corny quotes from the classic movie Highlander, I jumped on the route and climbed up to the top break where I placed some gear and then down climbed back to the ground for a quick shake out away from the ludicrously steep wall. I then jumped back on and charged for the arête, then onto the slab and finished up the easier ground above.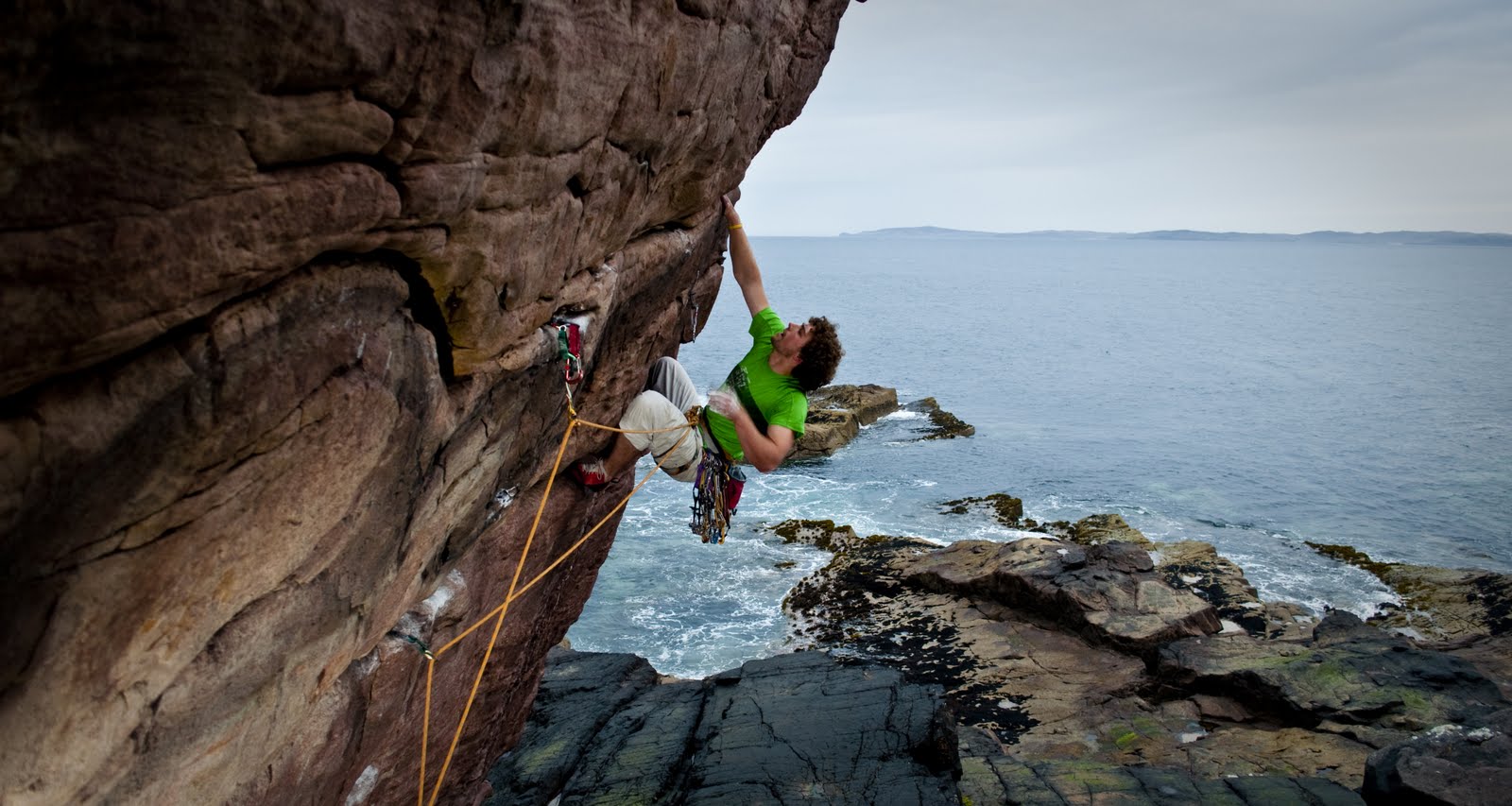 Me on "The Quickening"
Photo. Neil Carnegie
This was the first time I had climbed at Reiff and It was definitely not the last! That night we camped beside the beach and after eating some well needed dinner, we discussed where to head the next day. We wanted to head back to Leaning Block but when we woke on Thursday, it had rained overnight and it was threatening to do so again. So we opted for the closer venue of Ardmair.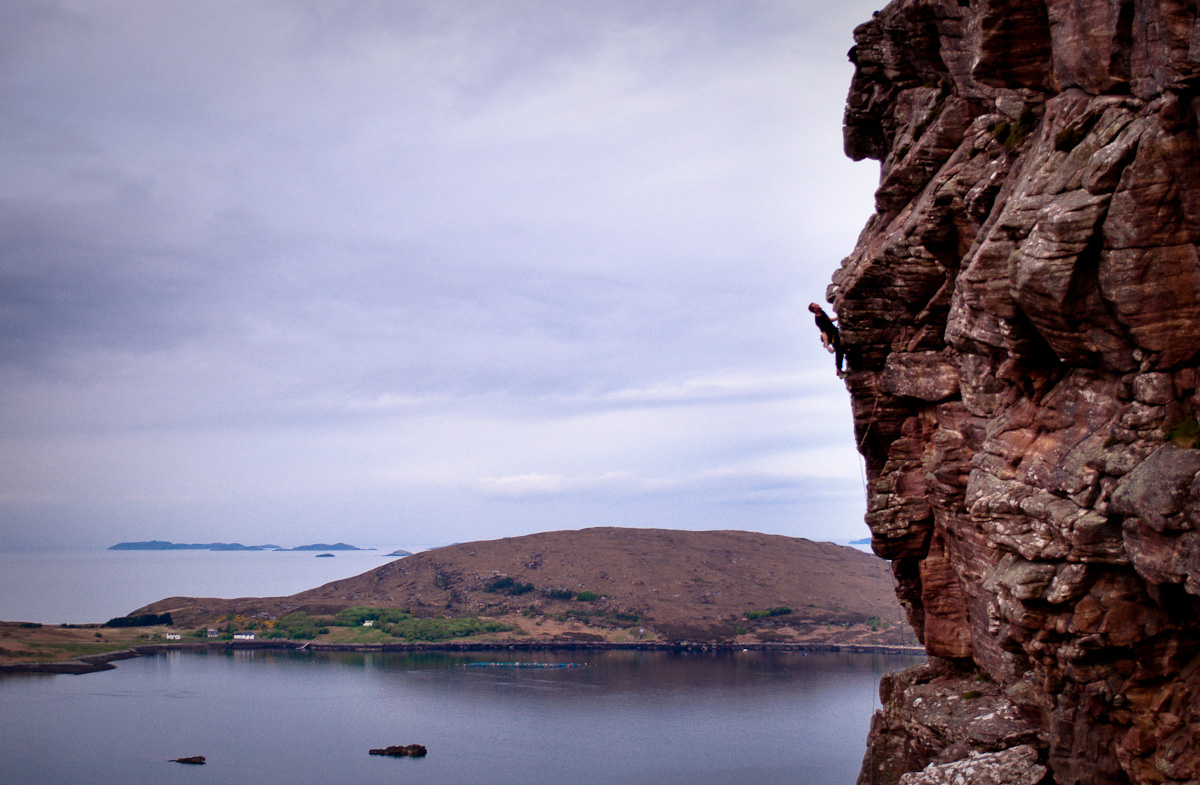 Nial Harris feeling exposed on the final
hard section of "Gravity's Rainbow"
Photo. Neil Carnegie
After a good morning of climbing 3 star routes in the sun, the dreaded rain stuck again, but this time it was a show stopper and we high tailed it back to the car and headed south to Creag Dubh.
Neil Carnegie had a route he wanted to finish off at Creag Dubh so he and Nial headed off to do L.M.F which is one of the classic E1's at the crag. James and I headed up hill a bit to try another good looking line, but after trying it and not feeling psyched for the line we opted for the retreat button.
As it was getting late now we all decided to call it a day, and we headed back home content with our good little trip up North. Not a bad way to start my trad season off.