Conge Conditions.
The Ice conditions in Conge are not too bad at the moment. There is a lot to climb and most of the routes are fat and formed, with only a few not in condition.
I did not get pictures of "Flash Estivo" (WI-3) or "Fiumana Di Money" (WI-3) but they are both in good condition and have been climbed regularly.
Below are a few pictures of some of the good looking routes in the Valnontey valley. These where taken on the 21/2/10.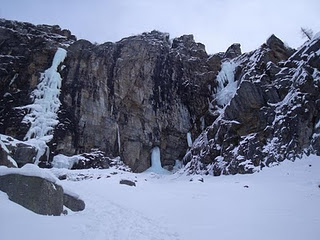 *repentance + monday money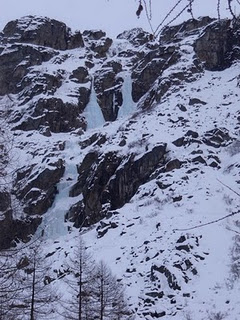 *Patri + Candelone Di Patri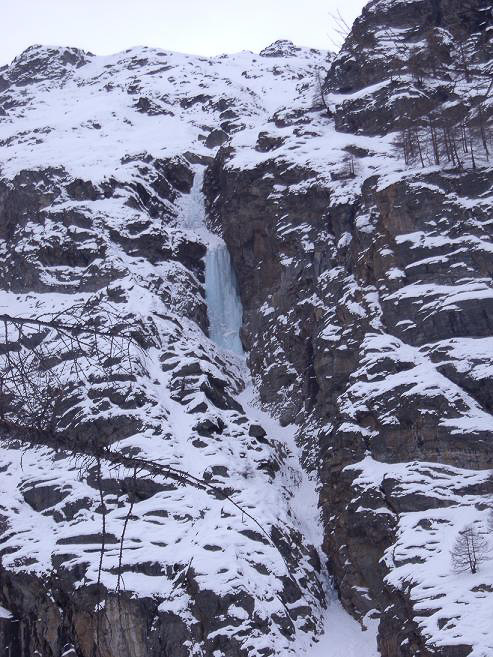 * Erfaulet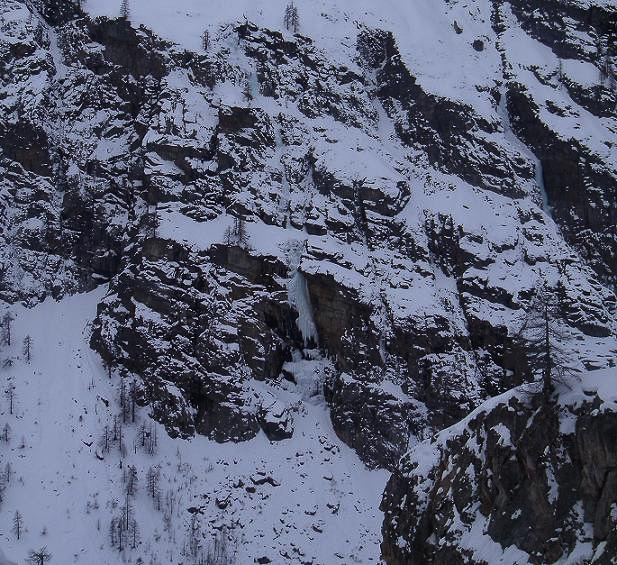 *Di Fronte Al Tradimento