After an amazing, but tiring, previous day on The Brack I was up again at 3:30am yesterday morning to drive to yet another winter climbing venue. I was an hour into my journey when my intended climbing partner texted me to say that his car had broken down and he wasn't going to be able to make it. This turned out to be not too bad, as I knew some friends of mine where heading over from Edinburgh to go climbing on the west anyway. I swiftly rang James (the Stig) who was about to set off to drive west and told him about my lack of partner situation and he said it was ok as they were in a three and I could join them to make two teams of two.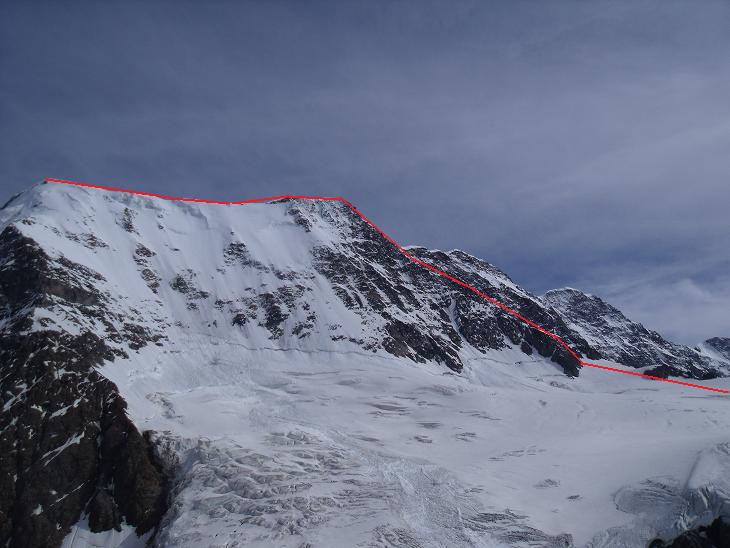 The Route Topo
We arranged to meet at Tyndrum and as I arrived well before we had decided to meet (as I was already on my way) I was keen to catch up on some well needed sleep. I jumped into the self made bed in the back of my car and snuggled into my cosy Vaude sleeping bag. When I awoke it was light outside and there was not a cloud in the sky. I knew that even though I was tired from Tuesday's antics it was still going to be a good day and I was keen to get out even if it just meant seconding some easier routes due to my fatigue.
approaching the route
We ended up going to Beinn Udlaidh which I was keen for as fat Ice climbing doesn't involve too much energy. We walked up the snowy forest trail and in to the base of the Coire. I was planning to climb with Neil Carnegie; a good friend of mine who is keen for easy or hard routes (which is always a bonus). As we gained sight of the ice falls only one route stuck out in my eyes, this was a big ice fan hanging down from the lip of a very steep looking wall. Suddenly all my thoughts about being tired and taking it easy went out the window and I was super psyched to get on this hard looking thin ice line.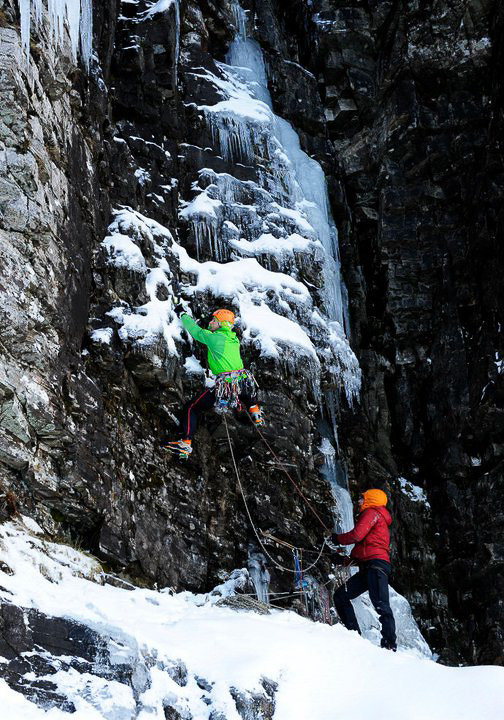 Starting up the first bulge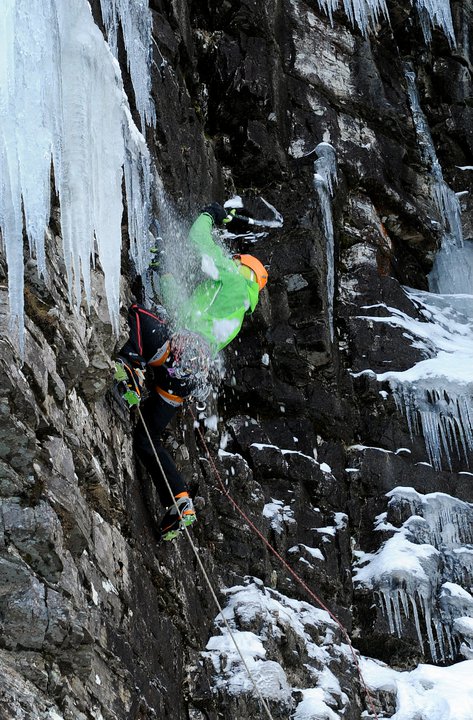 Gaining the Ice
I set off up the first steep mixed section and it soon became clear that there wasn't much gear to be had, and when I committed to the technical traverse I was quite far away from a very poor nut. I then reached an icy blob on a small ledge which I used to hang around on to find some gear before I committed to the crux moves onto the ice fan.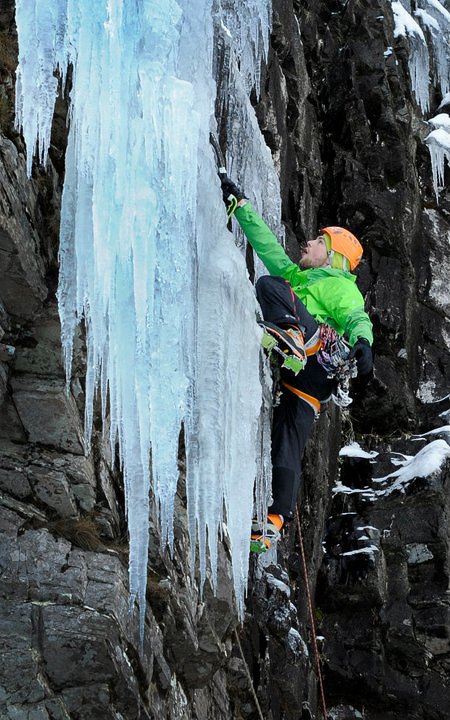 Getting established on the fan
The only kit I could find was a half hammered in pecker, but it was pretty good (so I hoped). I got psyched and charged for the thin ice, which turned out to be pretty good and it didn't take long to get established on the fat ice pillar, Ahhhhhhhhhhh…… thats better!!! Apart from the start of the second pitch which was a bit thin and teetery, the rest of the route was fairly straightforward but great fun.
I gave the route VII/7*** (with a bold start) and called it "The Crooked Smile".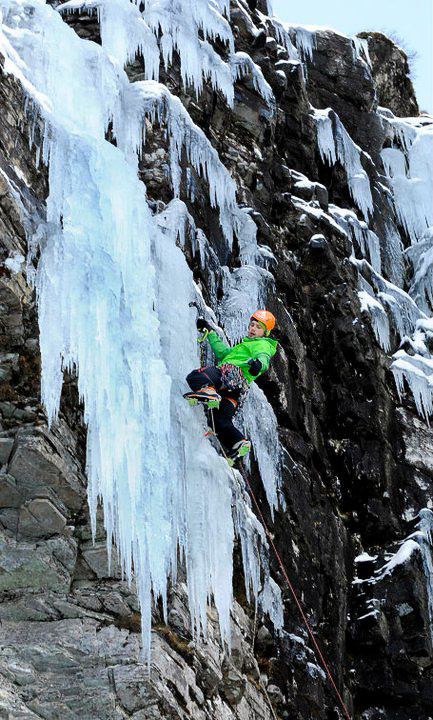 Home free on the fat ice
All in all it was a good day, apart from leaving a rack of nuts at the top of the route which I had to run back for from the bottom of coire (fairly tiring after a week of back to back climbing). But I can't complain because it was been an awesome week's climbing and I'm looking forward to next Monday when I'll hopefully be out doing it all again.
Thanks to Sean Bell for all the amazing photos.