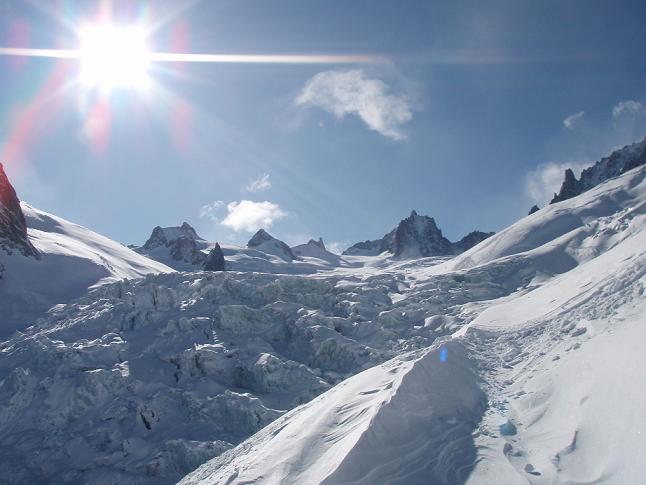 Over the last few days Damien and I have just been skiing due to Damien's arm problems. His shoulder seems to be sorting its self out and we hope to get out climbing again soon.
Today we had an early start and headed up the Midi to do the Valée Blanché. The weather was nice but the temperature was very cold. It was -38' centigrade with a 40-50kmh wind putting the temp down to -50' with wind chill. Despite this when we dropped out of the wind the skiing was awesome and the powder up there at the moment is super deep with loads of fresh tracks to be had.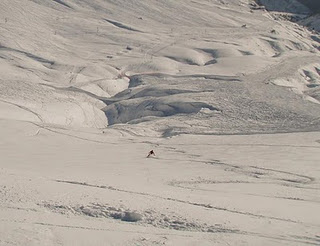 After the Valée Blanché we headed for Le Tour to catch the last few hours of the sun. We did a few runs and then caught the last lift up to the top, we then hiked to the high point to catch some fresh tracks while the sun was just setting behind the Aguilles Rouge. Not a bad way to end a day on your skis.