Pics; Top-Lochain Under snow
Middle- First pitch of Central Crack
Bottom- The Crack (before gravity won)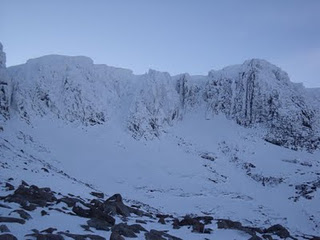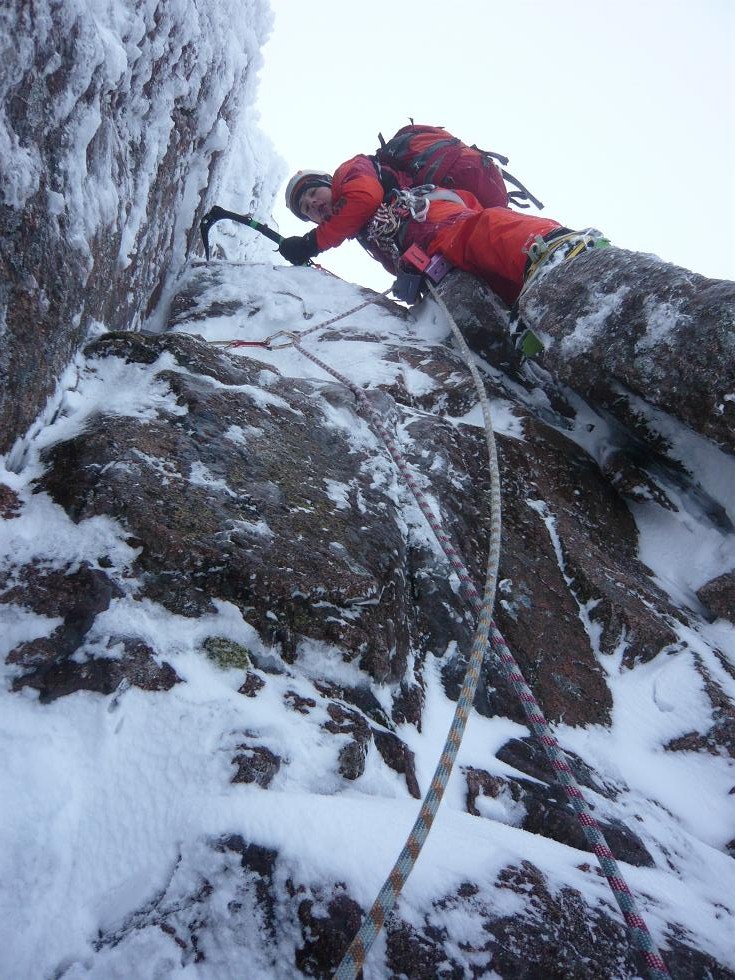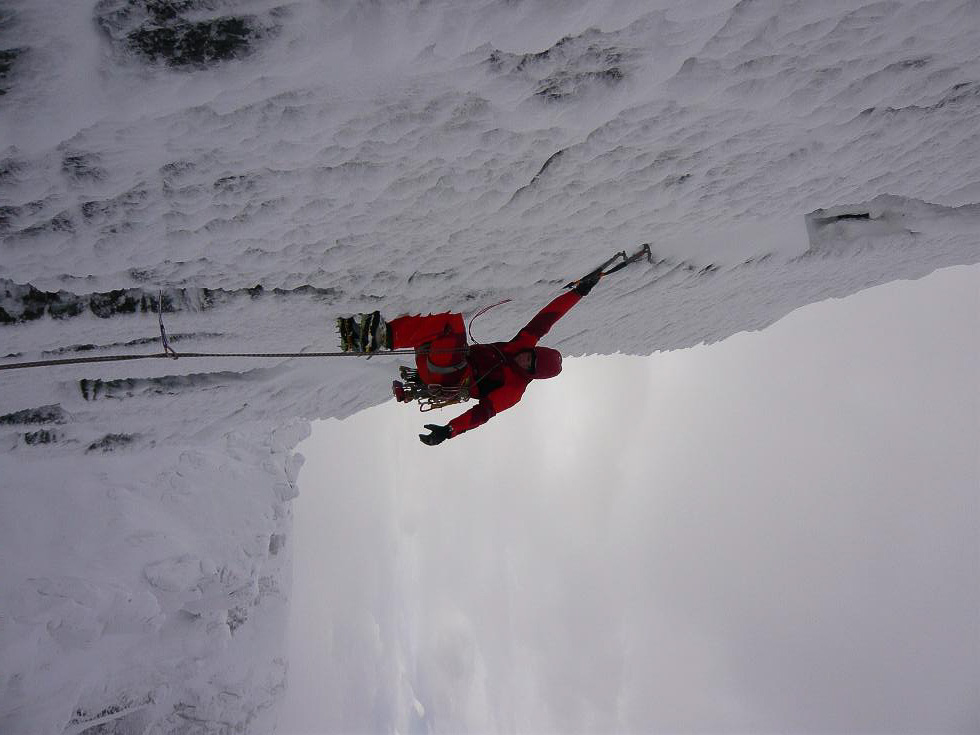 Out yet again today with James. We went into Lochain and did central crack route, the route was good but the middle section was buried under lots of snow and the crack on the first pitch was chocked with verglass. I wanted to finish up the short route called "The Crack" but when I got on it i soon realised that it was not a good idea, as it was full of either rotten or bullet hard ice which made climbing and protecting the route quite hard. As I was starting to think that it might not be a good idea to continue when I couldn't get any gear in the lower section, gravity made the decision for me and I found myself back at the base of the route sitting in the deep powder. The route looked amazing so I will definitely be back for round two when there is less build up. A rest day tomorrow then back out on Thursday and Friday.