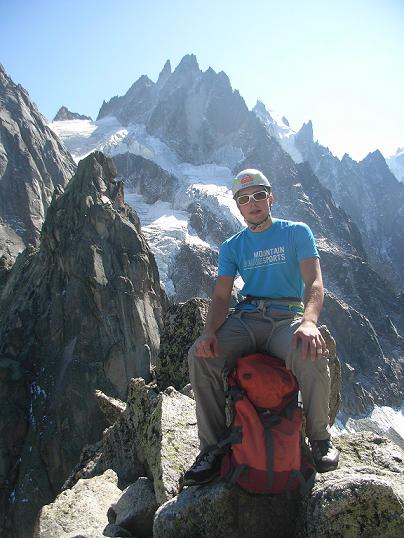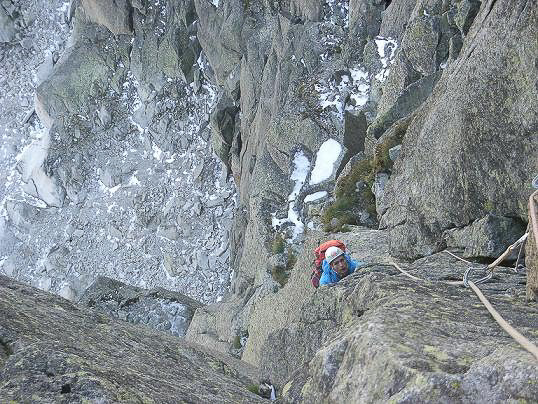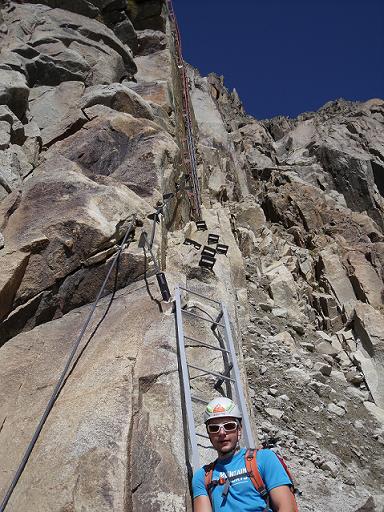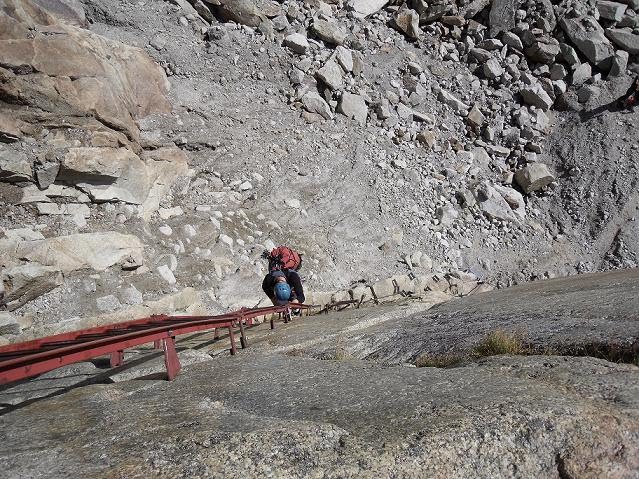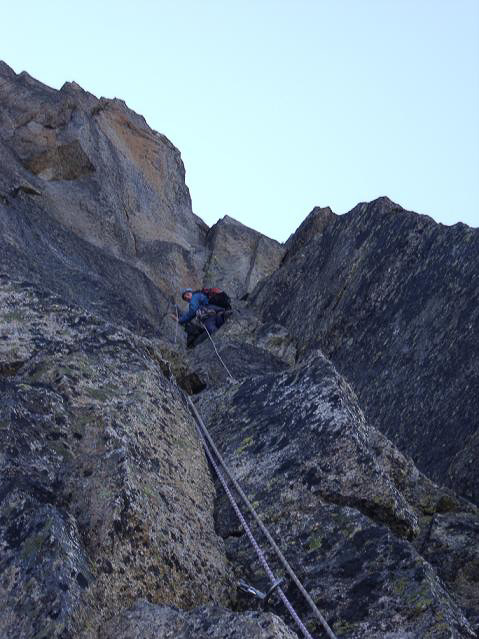 6/9/09
On Sunday Euan and I walked over to Aiguille L'M from Lac Bleu. We did the Menegaux Route on the North Face of the L'M. The route is a 200m TD (VI, A0). It was home to a very different type of climbing. There was a massive detached flake on pitch 3 which involved some mega laybacking, (this definitely got the juices flowing) then into some balancey face climbing to traverse back to the corner were the next gear was. Then pitched 4 involved some aid climbing, but Euan and I freed all but 2 moves of this. On the second last pitch we had to make our way up a great overhanging corner chocked full of downward pointing rock teeth, the climbing involved to do this will not be forgotten any time soon.
After 3 rappels off the summit there is a long gully to scramble down towards the glacier bellow. At the bottom of the gully there are some very suspect ladders to descend that were overhanging in places. Once back down to the glacier it was an hour's steady walk back to Lac Bleu were we had stashed our tent in the large boulder field.
After we had had boiled up some water and refilled our bottles for the next day's escapades. We then ate our filled tortellini pasta and gazed at the surrounding mountains while making up mental route lists from our well thumbed guide books.