Top- Me Summit
2nd – Euan Summit
Lower 2- Me and Euan heading back down with more storms moving in.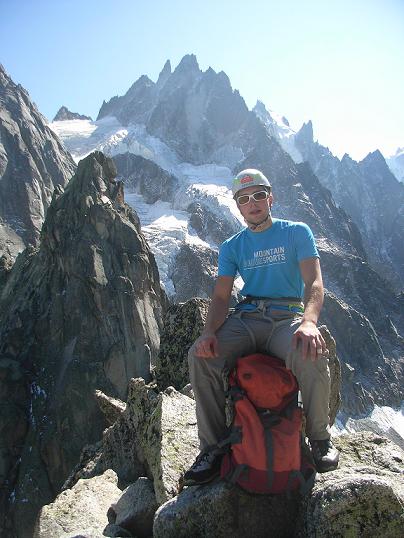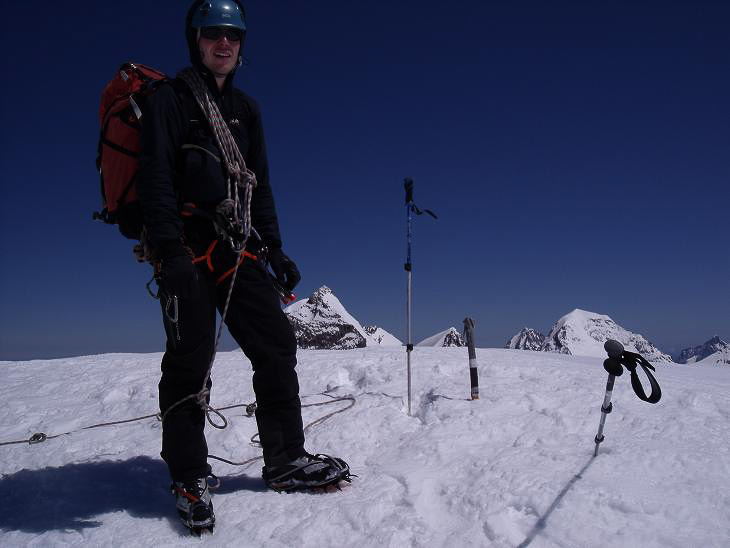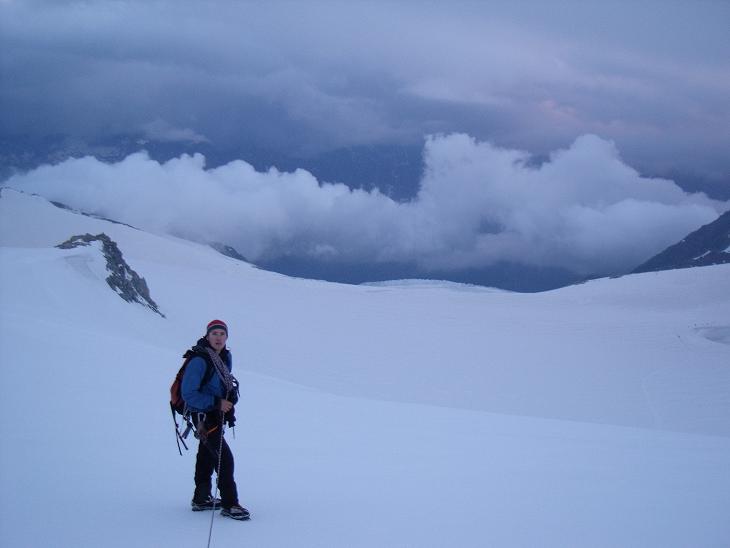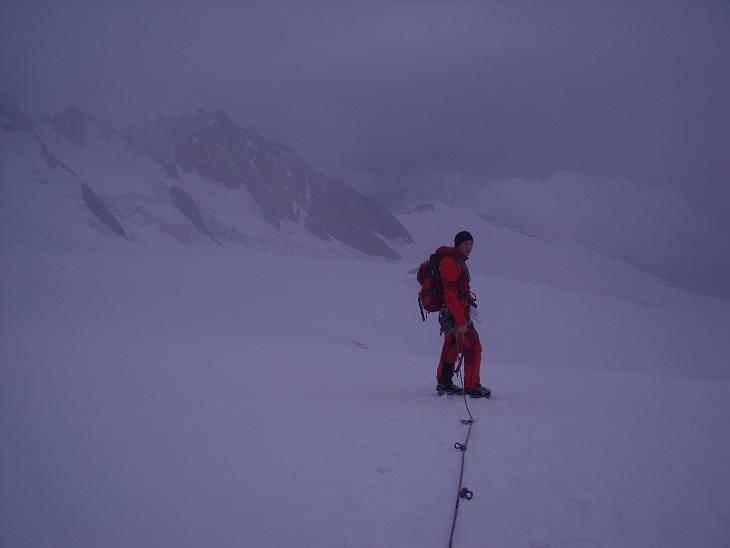 Yesterdy Euan and I headed to the Albert Premier Hut, with the intention of climbing the Forbes Arete which has seen a few ascents over the last couple of weeks. Unfortunately, when we got up this morning lightning storms surrounded the Mont Blanc Massif. And as we walked out onto the glacier the skies erupted. We still managed to climb a smaller summit called the Petitie Fourche, 3520m, (Facile) during a clearing in the weather. This little peak saved the day.
Hopefully were now going to head to Les Ecrins to do some top class alpine rock routes on peaks in that area.