Right: Adam leading pitch one
Below: Me leading the easier ground at the start of pitch two.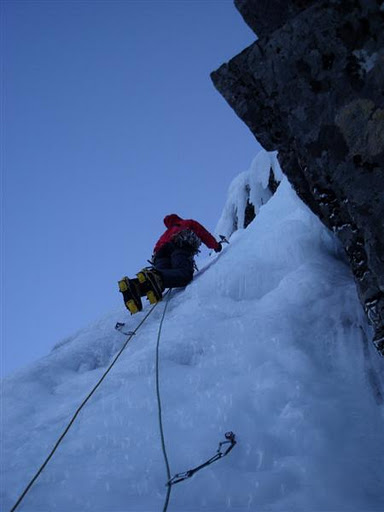 Adam and I went onto the Ben today for the first time this season. We climbed Smiths route which was in good nic with fairly good ice screw placements, some where a bit (spaced) run out. But the climbing was really worth while. We then went down and did Tower Scoop which was very enjoyable with some really good ice. The weather was amazing with the sun beaming down all day and no wind which is a bonus. I have not climbed alot on the Ben but I had a really good day and im now looking forward to getting out in that area again soon.